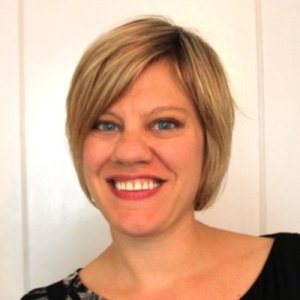 Amanda received a Ph.D. in Classical Studies from the University of Texas at Austin in 2004, and spent five years as an Assistant Professor of Classics at Vanderbilt University. Though she enjoyed her teaching and research, she was intrigued by technology and wanted to be involved in media that reached a broader audience. In 2008 she started retraining as a web developer, and in 2010 she left her academic job to move back to Austin. After freelancing for two years, she was hired as an interactive designer at the Texas Tribune in 2012. She was promoted to Producer in mid-2013, and then to Director of Technology at the beginning of 2014. Over the past two years she has enjoyed improving the quality of the Tribune's codebase, building an inclusive and friendly tech culture in the newsroom, and working with like-minded people who value collaboration.
Recent Work
http://www.tribtalk.org
I oversaw the planning and launch of this site. It was exciting to work on, since it allowed us to design from a mobile-first and user-friendly standpoint, as well as being a sandbox for further development on the main Tribune site.