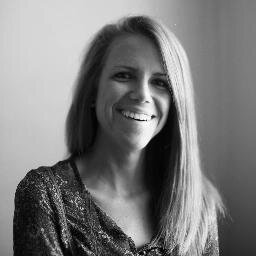 Almudena is an award-winning visual journalist and filmmaker. Her work has been published by The New York Times, TIME, The Guardian, Al Jazeera, VICE, Canal+ and other outlets. She will be joining Univision News Digital as the leader of the digital visual team in April 2015. She previously taught video storytelling for the web and multimedia at CUNY Graduate School of Journalism, besides pursuing her own projects worldwide. Prior to freelancing, Almudena worked at the digital video departments of The New York Times and TIME. She is the recipient of 2013 POYi's Award of Excellence –- Multimedia Photographer of the Year, and received an Emmy Award for her contribution to The New York Times project "Life, Interrupted." Her work has received additional accolades from Pictures of the Year International, the National Press Photographers Association and others.
Recent Work
http://www.theguardian.com/global-development/video/2014/nov/16/rebranded-survivors-ink-us-sex-industry-tattoos
Pimp-led prostitution is one of the most violent and prolific forms of trafficking found in the U.S., with hundreds of thousands of women sold annually for commercial gain. Many are branded with tattoos by their traffickers as a sign of ownership and control. After being trafficked for many years of her life in Columbus, Ohio, Jennifer Kempton founded Survivors Ink, a grassroots project that helps formerly trafficked women cover up their branding with their own symbols of hope and recovery. This is a short film I worked on for The Guardian as part of a magazine and digital feature with print and photos.