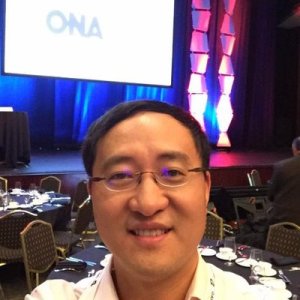 Ting has played various leadership roles in the Windows and Online Services divisions at Microsoft for 15 years. He is currently the Group Product Manager for Bing News, and has been on the Bing team for about five years. Previously he was a manager in the Bing Index and Knowledge team and led the team to ship innovative products, such as trending topics on the Bing home page and Bing Snapshot, the very first version of the entity search experience on Bing.
Ting has a lot of international experience. He was the Group Manager for Bing Shopping in Europe, responsible for content, analytics, engineering and operations. He led a team of about 100 people and achieved a record number of community reviews and participation.
Ting is also an experienced business manager. When he was the Group Manager for Bing Shopping in the U.S, he managed the content and merchant integration teams, cut the operating expenses in half and integrated with hundreds of retailers.
Besides Microsoft, Ting also spent three years in a networking startup until the company was sold in 2003. Ting received a Master's of Computer Science from Dartmouth College and an Executive MBA from the University of Washington.