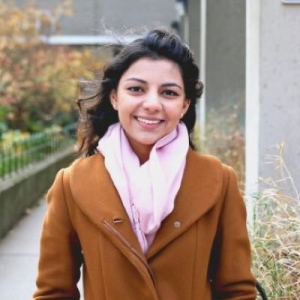 Richa Syal is an award-winning digital journalist based in Toronto & London with experience as a reporter and a front-end web developer. Her past works involved creating editorial and digital strategies for the CBC and The Globe and Mail. She has experience working with broadcast, radio & podcasts, and digital mediums.
Richa focuses on how digital platforms effect the contribution of western media organizations in the framing and representation of conflict, poverty and development in the global south. Alongside her journalistic work, she is always looking for new formats to support long-form reporting. Richa hopes to continue to report on important national stories and create innovative ways of displaying content for news audiences.
Richa is also committed to mentoring women of colour and young journalists in technology education by leading various beginner and intermediate coding classes. Her educational aspirations in the field of journalism is currently being completed through a Master's at the London School of Economics and Political Science in Media, Communications & Development.