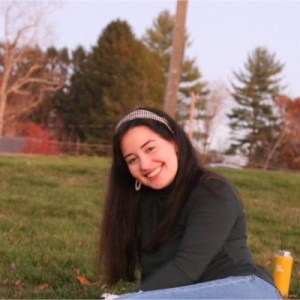 Olivia Capriotti is a senior at UMass Amherst pursuing a dual degree in journalism and Spanish. She was born in Colorado but has lived in North Attleboro, MA most of her life. Olivia is interested in reporting on policy around reproductive and public health inequities, environmental issues and education. She loves reading investigative features and long-form stories that center different cultures and communities, and she's also interested in science journalism!
In the upcoming academic year, Olivia will be an assistant news editor running the university's Spotlight beat and she is very excited to develop her reporting, editing and mentorship skills. In addition, Olivia is eager to learn how to utilize data visualization, media law and ethics to help inform student-led reporting.
Outside of journalism, she loves exploring different places, drinking lots of tea and binge-watching episodes of Community!
Olivia is really looking forward to meeting other college journalists at ONA23 and find stories to report on at the conference.