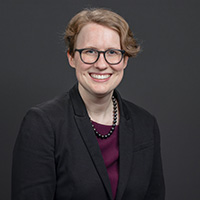 Molly Stark Dean is a news nerd who brings relentless technological curiosity to newsrooms. Fox News, CBS News, Reuters, CoinDesk and CNN: if it's a news organization, she's probably worked there. She is currently the head of audience development for Rolli, a tech company where journalists find experts.
Molly's vision for the future of digital journalism
The future of journalism is full of diverse voices, and yes, we welcome robots into our newsrooms. Human stories will be told without paywalls to segregate the quality content for those who can afford it. Journalists will find more and better solutions to help connect with communities. Journalism will continue to tell the stories of those in need and highlight the systemic forces that surround them.