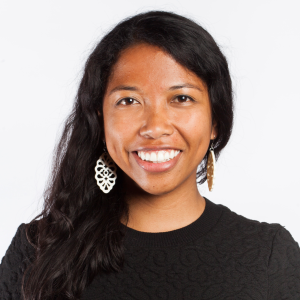 Karolle is responsible for ONA's communications strategy and supports the team with new ideas to engage the community.
Karolle has global experience strengthening organizations' outreach and impact across sectors. In recent years, her work has explored different aspects of technology, media, human rights and economic development. At the Web Foundation, she was in charge of partnerships and membership for a global coalition advocating for affordable internet access and digital inclusion. Her team produced the first-ever summit for African women in technology policy, drawing participants from 30 countries. Previously, she managed online communications at Samasource and worked on program development for TechnoServe's India office.
Karolle is a graduate of Furman University, a StartingBloc Fellow in Social Innovation and a proud contributor to Global Voices. She lives in Washington, D.C.