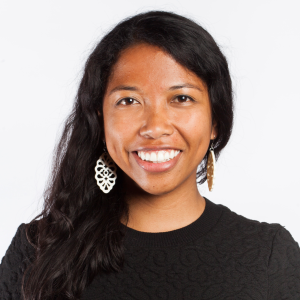 Karolle is responsible for ONA's communications strategy and contributes outreach to engage the digital journalism community in a range of programs and events.
Karolle has collaborated with global technology and human rights organizations for nearly a decade, strengthening their impact and reach through digital strategy, community building and strategic partnerships. Previously at the Web Foundation, she oversaw membership engagement for a coalition advocating for affordable internet access and digital inclusion. Her team produced the first-ever summit for African women in technology policy, drawing participants from 30 countries. Past work also includes initiatives aimed at improving access to information, education and economic opportunities in low-income communities.
Karolle serves as a trustee for Awesome Foundation DC. She is a graduate of Furman University and lives in Washington, D.C.