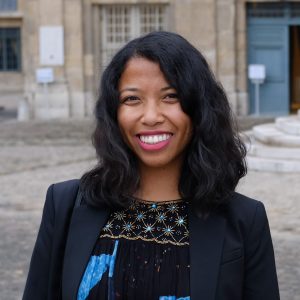 Karolle Rabarison oversees the Online News Association's communications strategy and execution. She collaborates across the team to connect digital journalists to innovation training, inclusive professional communities, and insights into trends to improve their work.
Karolle has spent her career strengthening the reach and impact of global technology and nonprofit organizations as a key contributor to strategic initiatives, marketing and communications, partnerships and program development.
Before joining ONA, Karolle contributed to successful policy advocacy with the digital inclusion team at the World Wide Web Foundation, founded by web inventor Sir Tim Berners-Lee. While with the foundation, she managed senior-level relationships with public sector agencies, technology companies, and civil society organizations to advance the shared goal of affordable internet access. Her past work also includes initiatives aimed at improving access to information, education and economic opportunities for historically underserved or marginalized communities.
Karolle is a graduate of Furman University and lives in Washington, D.C.