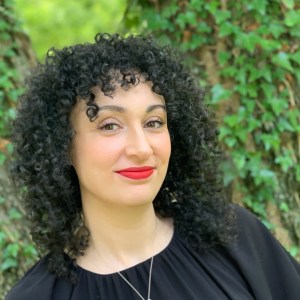 Hanaa Rifaey (she/her) has been the Partnerships Consultant for the Online News Association since 2016. In this role, she works with the ONA Partnerships team, led by Jessica Strelitz, to build connections between newsrooms and tech and media-adjacent groups through events and learning opportunities.
Hanaa is the Founder and Principal of Press Forward LLC, a boutique consulting shop specializing in nonprofit management, strategic planning, fundraising, and marketing. Previously, she served as the President and Publisher of The American Independent News Network (AINN) where she transformed the organization into a thriving media institution that nationalized local issues and localized national issues. Before her time at AINN, Hanaa led three national campaigns focused on environmental sustainability as the Outreach Director at Center for a New American Dream. In the transition era to web 2.0, she launched New Dream's social media presence as well as the online engagement strategy for AINN. Prior to both, Hanaa spent time on Capitol Hill, created international support groups for rare diseases, and launched a national cultural sensitivity training program post-9/11.
Hanaa leveraged her extensive project management, coalition building, and grassroots engagement skills in a volunteer capacity as the chair of the Planned Parenthood of Metro Washington Young Professionals Board for four years. She also served on the board of the Association for Alternative Newsmedia, as the Membership Committee Chair of the Media Consortium, and as the Senior Advisor for Media Matters as well as American Bridge 21st Century. Hanaa is regularly invited to speak on topics including career development, community engagement, fundraising in the media sphere, and creating impact through journalism. Her work has been featured in the Washington Post, Columbia Journalism Review, on MTV, in Feministing, and on countless blogs.