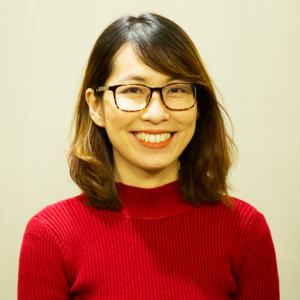 Ha Minh Ta is a journalism graduate student from Vietnam. Coming from a country where freedom of the press is constrained and dissident activists are prosecuted, she aspires to make news more accessible and engaging to people through technology. During her first year at Northeastern University she has written for local newspapers, including the Boston Globe, and for Northeastern's student publications on topics such as human interaction in the gig economy, the rise of anti-Semitism in Boston and student visas.
Ha is passionate about using technology in journalism as a solution to engage readers in complex topics and issues far-removed from the reader's personal experience. She has created a scrollytelling piece exploring the use of Boston's 311 services by its residents, another visualizing human interaction in the gig economy. She is also interested in learning the consequences of new technologies and how they elevate or diminish people's trust in the news. This summer, she is interning at Tech Target as an editorial assistant in the hope of bringing together two of her biggest passions: journalism and technology.
As an international student, Ha co-founded The Foreign Observer – an online magazine that aims to build a space for international students to articulate the challenges they face pursuing a U.S. education and how they overcome these challenges. Offline, the magazine has been a place where international students build personal networks and learn skills from each other.