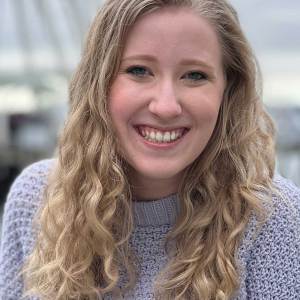 Emily Hood is a senior at the University of Missouri-Columbia studying journalism with an emphasis in audience engagement and news product. She is minoring in computer science and is passionate about finding ways to help newsrooms reach readers through innovation and new technology.
Hood is currently a teaching assistant at Mizzou, where she trains future audience journalists on social media strategy and product thinking.
Hood most recently worked as a Reynolds Journalism Institute Student Innovation Fellow at the Star Tribune. In Minneapolis, she aided the newsroom's digital-first transition by coding a Slackbot to provide reporters and editors with audience analytics. She also developed a best practices guide to creating and packaging service journalism stories online.
Hood was also a Dow Jones News Fund audience engagement intern at the Kansas City Star, where she helped launch the newsroom's TikTok account and developed newsletter and Instagram strategies.
While growing up outside of St. Louis, Hood decided to pursue journalism after joining her high school's broadcast staff when she was 14. After she graduates in the spring, she hopes to work in an audience engagement or news product role in a newsroom.