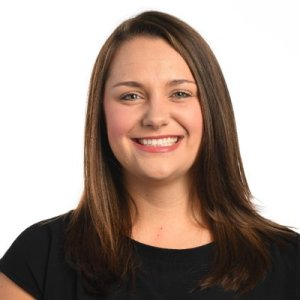 Alex is the director of new content initiatives at Hearst Newspapers. She joined the company in Oct. 2022 after spending eight-and-a-half years at USA TODAY in various audience development, innovation and social media roles, rising to a deputy managing editor of audience. She got her start in sports and covered many live sporting events including four consecutive Olympics. Alex earned a bachelor's degree in public communications from Syracuse University's S.I. Newhouse School of Public Communications.
Alex's vision for the future of digital journalism
The future of digital journalism involves a better, fairer partnership between tech companies and media organizations. The public is dependent on information and the information companies have become too dependent on tech companies' grip on the public's attention. At the same time, tech companies know they have a responsibility to deliver factual information on the platforms they own, but aren't doing the best job meeting expectations.
How are people consuming news? They're using non-traditional platforms such as Facebook and Instagram (Meta), YouTube TV (Google), Apple News (Apple), TikTok (Byte Dance), Gmail (Google), Apple/Spotify/YouTube for podcasts, Netflix and more, on devices manufactured by companies such as Samsung, Apple, Google and Amazon. I know, there are lot of repeat names in that sentence – that's the point. Many media organizations are hurting for cash while big tech (mostly) delivers profitable quarter after profitable quarter. We have to significantly reduce the gap and invest the money owed to media publishers into newsroom reporting, editing and audience development resources. And media organizations should be able to raise base salaries, pay liveable wages and make these essential jobs more attractive.
Tech companies have too much control over who sees what, when, but the platforms they own are the main avenues for distribution. We also have some tech companies, not naming names, that are just flat out irresponsible with how they power their experiences. We have to do better. We must work closer together from the inception of a new product or feature, strike more equitable revenue sharing agreements and learn from each side's mistakes. I see a future where tech companies are held to similar tight paywalls in their aggregation apps that consumers are hitting every day. And eventually, a time when we can flip the model on its head – paywalls on news websites and apps are dropped and the sustainable money is coming from some of the richest companies in the world, not in small increments paid by people who want to be informed to live better lives.