As an AP-Google Scholar:
School: Colorado State University
Year in School: Junior
Age: 20
Adam, a rising senior at Colorado State University (CSU) in Fort Collins, Colo., owns as many gadgets as his student budget will support. His particular areas of interest include human-machine interfaces, cutting-edge gaming technologies and gestural systems such as Kinect and Leap Motion.
Since 2011, Adam has been webmaster for Rocky Mountain Student Media Corporation, the student voice at CSU. In his two-plus years with RMSMC, he has overseen three iterations of the organization's four main websites at Collegian.com, as well as helping develop special projects such as Notebook to Playbook. He has performed all manner of maintenance, support and development, and next year will be transitioning to the role of Senior Web Developer.
In February 2013, his team placed fifth in the international Windward 2013 Code Wars by programming a superior AI in under eight hours. Adam, who will work with Morgan Stanley in New York this summer as part of the company's Summer Analyst program, will graduate next year with a Bachelor's of Science in Mechanical Engineering with a minor in Mathematics.
Adam is the oldest of six children and was home-schooled through all of grade school.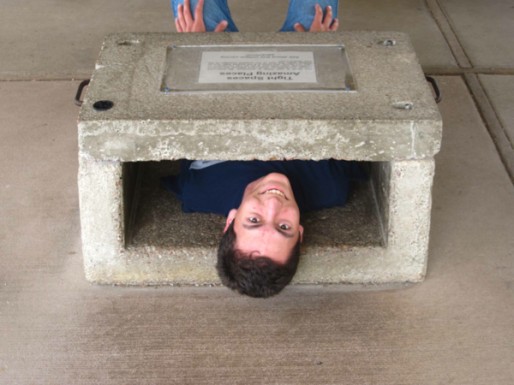 The Proposal
Atomized is new: Systems like Pulse, Buzzfeed, and The Boston Globe's website prove that online news is at the beginning of a revolution. That's why I decided to pursue the creation of a new platform, Atomized, for student media and other smaller-sized news organizations.
Atomized is a deeply integrated WordPress platform: It will consist of a WordPress theme and a set of plugins. Working together, they create a news publishing environment that's built around putting content online easily without compromising design. Utilizing a fresh, dynamic look and built using responsive design techniques, mobile-first technologies, and current web languages including CSS 3 and HTML 5, it's eye-catching and beautiful. Systems that will be added alongside the visual theme include a custom weighting for news articles and an extension designed for user-generated content.
Atomized is user-friendly: That's the core design philosophy for Atomized. The concept is continuously changing, and all of the changes are based in user feedback. Community integration is key to sites that will use Atomized, and the platform reflects that. The theme and plugin system has changed far more due to focus groups and student input than internal decision-making.
I am making not just a site, not just a theme, but an experience. I think you'll love it. Read more.
Q&A
Hometown: Huntington Beach, Calif.
Current location: Fort Collins, Colo.
Current gig: Webmaster at Rocky Mountain Student Media Corporation
Six-word memoir: I make things to help people.
Favorite fictional character: I have always wanted to be Tony Stark/Iron Man.
Why did you choose to get involved with online media?
I had been interested in web design ever since I first used the Internet, so coming to school I already had some web design/development experience. One of journalism's greatest appeals to me is its human element, and I think that online media really sits at the crossroads of technology and user expectations. It was a great field for me to enter because I could fill a need by approaching journalism from the more technical side.
What happens during your average day?
My day starts at 6 a.m. My mornings usually consist of going to class, and volunteer activities with engineering student groups (I sell coffee as a fundraiser). Midday I work at RMSMC and go to more classes. My engineering course load is not as bad as it has been in the past, but it is still a time commitment.
In the afternoons I either meet with an engineering organization, have a meeting at RMSMC, or meet with classmates to work on group projects and homework. Then I head home and do more work on the Atomized platform. Being the only developer on my projects means that I can work from home, and most of my coding work happens between 10 p.m. and midnight. I've always told myself that I didn't want to be one of those people who didn't get any sleep, but there are far too many cool things to do on a given day for me to sleep in.
You're studying mechanical engineering and mathematics. How does that connect with journalism?
I mentioned earlier that I like the human side of journalism. What I mean by this is that it's one of the most consumed, down-and-dirty forms of writing, video or audio because your content is being built to be used and consumed, often just seconds after you finish creating it. Engineering is as close as you can get to this in the sciences. To use an explicit analogy, engineering is to science as journalism is to writing. Creating devices, services and technologies that people use on a daily basis appeals to me immensely, no matter the specific field.
User experience has a surprising number of overlaps between physical devices and journalistic media. Often I hear about one technique for developing an interface from my engineering professors, only to hear about the same technique being used in the world of journalism, and vice versa.
You're a self-proclaimed advocate for the usability of the internet. What's currently wrong with it?
Oh, boy … where do I start? Seriously though, I think we are still struggling to depart from a huge, outdated convention. The majority of websites still treat a webpage like it's a piece of paper. It's 2013 and a lot of people have touchscreens now, as well as every possible screen resolution you can imagine. We need sites that are more tangible, dynamic and responsive; sites that really transcend the design possibilities of print or even linear video. It's changing the internet from a static piece of content into a living organism that feels just as alive and full of possibilities as any app on your phone, or any application on your home computer for that matter.
How do you see the role of developers changing in newsrooms of the future?
I think there will always be a need for developers, and the need is growing as content becomes more digital. However, rather than the demand for developers increasing, I think that there will be an increase in demand for the developer mindset, in conjunction with the journalist skillset. We are already seeing this; you're going to have a much better time in today's news industry if you understand the basics of HTML than if you don't. Knowing what the web is capable of and what it's not — that's useful.
Developers have already done a good job making systems such as WordPress and Dreamweaver that simplify the process of publishing news online. But at the same time, if there are journalists in the room who know to use various services (embedding code, or even editing HTML/CSS, for example) it lightens the load on the developers, makes the content generation process much more organic, and (at least in my experience) everyone has a lot more fun.