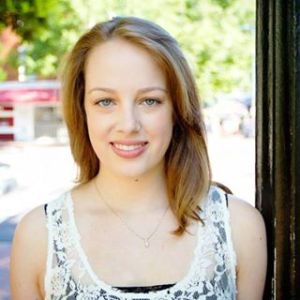 As an AP-Google Scholar:
School: The University of Georgia
Year in School: Junior
Age: 21
Although she didn't know it, Lindsey began her journey in online journalism in high school when her mother, who also studied computer science in college, started an online decorating store and taught Lindsey web design. Two years later, Lindsey entered The University of Georgia, intent on pursuing a dream of becoming a lawyer in Washington DC, but also continued web design work.
Dreams changed when Lindsey began writing for The Red & Black news staff and fell in love with journalism. As she continued her education, Lindsey realized she could unite her two passions — journalism and technology. In her second year, Lindsey concentrated on investigative reporting, writing a series that uncovered problems with UGA's study abroad system and included multimedia elements. That summer, she interned at Voice of America, TV to Africa in DC.
In 2012, Lindsey added computer science to her degree program and began researching the intersections between technology and journalism, particularly social media's ability to connect with a newspaper's audience. She was the first multimedia editor for The Red & Black, managing the social media accounts and video department. She also helped the editorial staff's walkout of the newsroom because of prior restraint go viral on social media under the name Red and Dead. She participated in SPJ's Will Write For Food, worked in the ONA Student Newsroom and programed a mobile app to decrease drowsy driving through the UGA New Media Institute. This summer, she will continue to treat her Potomac Fever as an intern for The Washington Post.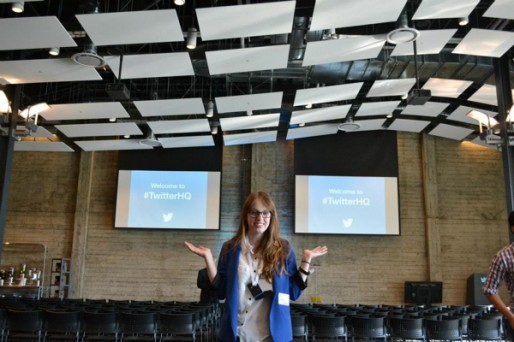 The Proposal
My project, journochiCS, will encourage female journalism students to cross into computer science (CS) and provide a community of awareness and resources for those standing on the bridge between two worlds — one female-dominated, one male-dominated. With this scholarship, I will start a pilot program at UGA to examine solutions to perceived overlap and stereotype threat that make females shy away from CS. Using the web and social media, the portable results of the program could be implemented in other communities. Because most programmers begin before college — 98 percent of Google engineers do — journochiCS will raise awareness in colleges, high schools and middle schools.
While the journalism community praises its small group of coder journalists, few discuss the STEM (Science, Technology, Engineering and Mathematics) diversity problems creeping into a team destined to help decide journalism's fate. JournochiCS is different from other groups working to increase female STEM participation, such as Girls Who Code, because it places females in resources already available in their schools while providing a supportive community based on awareness, discussion and mentoring. The project will concentrate on forming a people bridge between the two worlds.
Q&A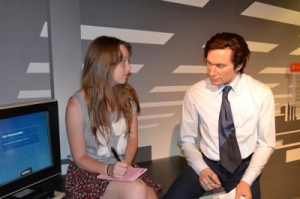 Hometown: Duluth, Ga.
Current location: Washington DC
Current gig: CS and Journalism dual degree student at University of Georgia. Summering at The Washington Post.
Six-word memoir: Talks in tweets; Code, coffee & wanderlust.
Quick-and-dirty resume: Learned web design from my mother in high school. Fell in love with journalism after showing up on The Red & Black stoop freshman year. Researched social media and newspapers with Dr. Barry Hollander. Interned at Voice of America, TV to Africa. Gained national news attention for Red and Dead for live tweeting when editors of The Red and Black walked out of the newsroom because of editorial control. SPJ assistant director for region three.
Favorite fictional character: Yossarian from "Catch-22"
Why did you choose to get involved with online media?
From "Hello World!" I was not only hooked on computer science, but excited about the applications it had to journalism. With every line of HTML, ActionScript or Java I've learned, I've been able to immediately apply it to journalism. Standing on the edge of a new and developing field is so exciting and constantly pressures me to learn new tools, languages and techniques. Journalism has changed so much just in the three years I've been at UGA. When I first entered, my degree was called "newspapers." I can't wait to see what the evolution of storytelling will bring and to connect with my audience in new ways.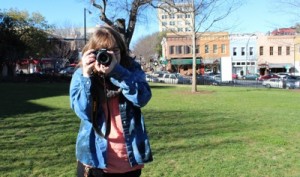 What happens during your average day?
I start my day lying in bed, reading through Twitter, until I realize I'm late for calculus and rush out the door with coffee in hand. I carry around whatever book I'm reading at the time — I'm a big supporter of the For Dummies franchise — and spend my day in class, programming and working on my journalistic projects. Students on the intersection of journalism and CS are always busy because it is such a developing field, you have to be constantly learning to keep up. I look forward to waking up to the challenge every morning.
How did you decide to study both journalism and computer science?
I always loved technology and was obsessed with the capabilities of mobile after I watched the first Steve Jobs keynote for the iPhone. Journalism and computer science are so similar. Both disciplines rely on problem solving and learning on the job. You gain skills and immediately apply them, whether to a story or to a program. Your success relies on quick thinking and creative solutions. The approach to your problem follows a predetermined scientific method: setting a hypothesis, gathering evidence through interviews, determining the tools you need to tell the story. With coding, you would think about what you need the program to accomplish, what functions or classes you may need before designing an algorithm in pseudocode and write your code. Despite what most working journalists think, journalism is much closer to science than it is to English.
Your resume lists an impressive skill set, including Java, C, C++, HTML/CSS, Jquery Mobile. What advice would you give to someone interested learning these skills?
The best way to learn coding is to be really excited about it. Think of something you want to do and learn what you need to in order to accomplish the project. Say it's programming a simple game. The first time you draw a circle on the screen or color a background, it will be really exciting and push you to go on. There are plenty of free resources online to learn programming, but the most effective seems to be a book, pen and paper and a project you are passionate about. To learn HTML/CSS and JQuery Mobile, DreamWeaver is helpful because you can see the result on one side and the coding on the other.
You have a passion for encouraging women to study computer science and it's the focus of your project. Why is that important?
I believe tech entrepreneurs will play an integral role in shaping journalism's fate — they already do. Every day, we use products from the start-up revolution: Kickstarter, Foursquare, Dropbox, Tumblr, Square, Vimeo. Women are dramatically underrepresented among the companies that are already dictating how you interact with technology, with journalism and with the world. These teams need the most diverse makeup to bring the most diverse ideas that focus on problems from every gender, class and racial group.
Increasing female computer science students is also economically important since the Department of Labor predicts we will only have enough computer scientists to fill 61 percent of CS jobs in 2020. Despite all to be gained from studying computer science, the number of female CS has decreased since my mother studied computer science at Auburn University in the '80s. Even though we spend our educated lives in classrooms with students of the opposite gender, both men and women will rate a male's resume higher than a female's resume with identical qualifications. It's time for the remaining barriers for women to come down, especially in something so important to our future as technology.
As the head of the ONA group at UGA, I often ask women at our events who are interested in online media why they don't pursue a major or minor in computer science. Nearly every student responds with, "That's cool for you, I just don't think I could do it. That seems so hard." This response cuts through me like a knife. We as a society have failed women by letting the seeds and reinforcements of this self-doubt continue.
What will digital journalism look like in 2050?
It's impossible to predict what the journalism world will look like in 2016, let alone 2050, but I hope to see all the "Wouldn't it be cool if …?" ideas that nerds throw around at journalism conferences come to light. I think in the next decades, we'll be able to experience stories in new ways such as through interactive 3D technology. How cool would it be to "run" beside the sprinters in the Olympics or "stand" with the next U.S. President as he or she is inaugurated?