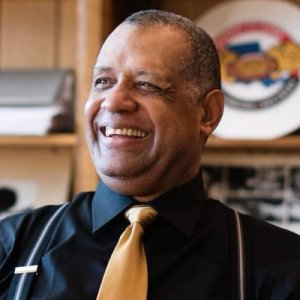 Will Sutton is a veteran journalist and senior editor who joined The Times-Picayune | The Advocate and NOLA.com as a columnist and editorial writer in late September 2019. Sutton has had a distinguished career in daily journalism, higher education, communications and marketing. A member of the Association for Education in Journalism and Mass Communication (AEJMC), he has taught at Hampton University and Grambling State University, he has been director of communications at Grambling State and he sat on the Board of Visitors at the Merrill College of Journalism at the University of Maryland for many years.
A New Orleans native, Sutton attended and graduated from Hampton University in Hampton, Virginia then worked as a reporter at Gannett's Courier-Post in Cherry Hill, New Jersey, then at the Philadelphia Inquirer. He was a Nieman Fellow at Harvard University in Cambridge, Massachusetts then returned to The Inquirer to start his editing career. He left The Inquirer to lead Knight Ridder's Post-Tribune in Gary, Indiana, first as managing editor and then as editor and vice president. Sutton worked as a senior editor at McClatchy's The News & Observer in Raleigh, North Carolina, where he led award-winning editing, features, graphics, photo and sports coverage.
He is a member of several journalism and media organizations, including the Asian American Journalists Association (AAJA), the Society of Professional Journalists (SPJ) and the Online News Association (ONA). He is a longtime member and past president of the National Association of Black Journalists (NABJ).