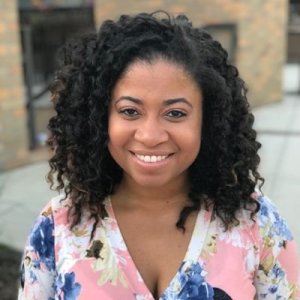 Taylor Shaw is passionate about connecting audiences with dynamic content at their fingertips. She's a huge fan of digital innovation, collaboration, and content strategy.
For most of her career, Taylor worked in both print and television newsrooms where she led social media strategy, coached on reader engagement tactics and trained journalists on multiplatform storytelling.
Right now, she is a social media community manager with Blue Cross NC. Taylor is also an adjunct instructor at Shaw University where she teaches mass communication classes including the college's first-ever social media management course.
Taylor is the ONA NC Triangle organizer. She also participated in 2017 Poynter Leadership Academy for Women in Digital Media. She mentors women through Digital Women Leaders as an extension of the program.
Taylor holds a B.A. in mass communication from Peace College (William Peace University) and an M.A. in journalism from the American University School of Communication.
Outside of work, Taylor enjoys trying new restaurants in the Triangle, taking modern dance classes and looking for flight deals.