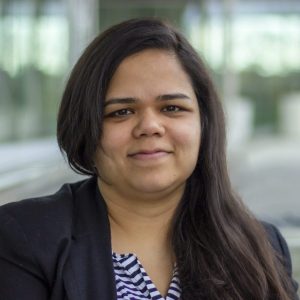 Tahiat Mahboob is an independent journalist and filmmaker. She began her career as a print reporter in Bangladesh 20 years ago.
Tahiat's work has been shaped by an insatiable curiosity and a penchant for taking deep dives down interesting rabbit holes. She has reported for The Daily Star, Asia Society, the Canadian Broadcasting Corporation, CTV News and Global News on a range of beats from politics to pop music. Her freelance work has appeared in The International Legal Foundation, The Juilliard School, The New York Times, The Chamber Music Society for Lincoln Center, Granny Cart Productions, ScraperWiki, Smithsonian Mag, and more. She is also a juror for the News and Documentary Emmy Awards.
Besides producing stories from China and Hong Kong, Tahiat has also co-ordinated remote productions in Afghanistan, Nepal and the West Bank. She taught documentary storytelling, video production and portfolio development as a digital media fellow at the Columbia University Graduate School of Journalism.
Tahiat holds an MS from Columbia University's Graduate School of Journalism and a BFA from the Fashion Institute of Technology, where she received the Justin Israel scholarship and the Bernard Oliver Memorial Award.
Tahiat is currently in pre-production for a documentary.