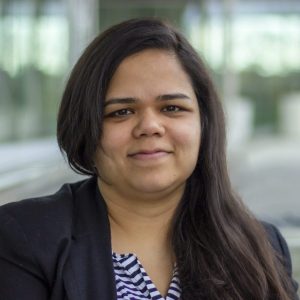 Born in Dhaka, Tahiat Mahboob is an unapologetic Bangladeshi-New Yorker living in Toronto.

November 2021 will mark the 20th anniversary of Tahiat's first byline. In the two decades since, she has primarily worked as a journalist but also taken some detours along the way. These detours include working as a fashion designer, an IT technician, a community organizer, a data analyst, a university lecturer and most recently — for a hot minute — a construction worker. Her journalism is informed by each of these experiences.

Besides field producing from China and Hong Kong, Tahiat has also co-ordinated remote productions in Afghanistan, Nepal and the West Bank. Her insatiable curiosity makes her prone to taking deep dives down interesting rabbit holes.
Her success at troubleshooting has earned her the nickname "MacGyver."

Tahiat is currently in the research phase for a documentary feature.