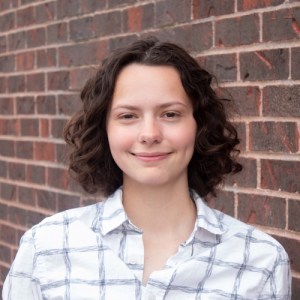 Sydney is a junior from Eden Prairie, Minnesota studying strategic communication at the University of Missouri School of Journalism. She serves as the general manager of Mizzou Student Media, and was previously the managing editor of the campus newspaper, The Maneater. In her current role, she sets the vision and strategy for the university's three student-led newsrooms. As the first person to hold this position, she has built a team of bridge, support, and product roles that aim to help each newsroom maximize their impact and opportunities.
Her other Mizzou involvement includes being a journalism ambassador at the J-School and the president of the Queer Media Association.
Most recently, she was a Reynolds Journalism Institute Student Innovation Fellow, working at NOLA.com | The Times-Picayune. While in New Orleans, she launched a pop-up newsletter, strategized newsletter promotion, and built a robust system for tracking evergreen content.
Her next project focuses on creating sustainable infrastructures for leadership development and innovation within student newsrooms across the country.