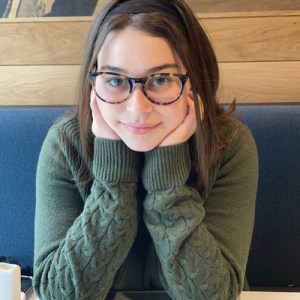 Sydney Eden Gold is a Senior at Syracuse University dual majoring in Magazine, News and Digital Journalism, and Political Science. She is also a student of the Renée Crown University Honors Program. On campus, Sydney serves as News Lead Producer at The Newshouse, Arts and Culture editor of Jerk Magazine, a contributor for The South Side Stand, and works as a research assistant in the Maxwell School's political science department.
Sydney served as the ASME intern for Ad Age in the summer of 2021, remaining on the team as an editorial intern through December. This year, she spent her summer as a News21 Fellow reporting on police reform across the United States at Arizona State University's Walter Cronkite School of Journalism and Mass Communication.
Sydney has earned numerous awards for her writing and radio work from contests including the College Media Association Pinnacle Awards, Hearst Journalism Awards, and Association of Healthcare Journalists Student Contest for her 2021 story and radio series Our Poisoned Kids.
Sydney will graduate in December 2022. She plans to pursue a career in journalism with a focus on the intersection of politics and popular culture.