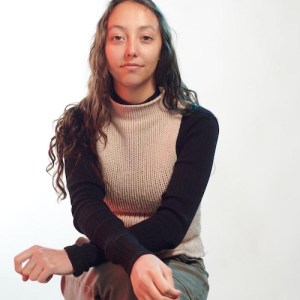 Pamela is a documentary photographer, environmental advocate, and explorer from Mexico focusing on gender equality and minority representation. Over the past five years, Her work has focused on documenting the youth-led climate justice movement, primarily in New York and London, as well as at events such as the United Nations Climate Conference, COP26.
With degrees from Parsons School of Design in New York and the University of the Arts in London, she has combined her unique background and education to support the international climate justice movement through photography and design. She has been awarded the Getty images scholarship to complete her MA in Photojournalism and was awarded by The British Journal of Photography: Edition 365 ART3, LH Horton Jr Art Gallery, Photofusion: SALON/21, among others. Her work has been featured in Vice, Atmos, and Vogue and exhibited in United Airlines, and at the United Nations COP26.
Pamela manages campaigns and projects for Latinas for Climate, an international network she co-founded for young feminists pursuing intersectional climate justice in Latin America and the Caribbean.
Following her thesis project, she co-founded Climate words, a lexicon of images and words related to climate change and climate justice movements, parking images Pamela has taken with words defined by invited authors, scientists, and specialists advocating for climate justice. The project exists to increase accessibility to the evolving field of climate education.
Pamela is a team member of Sea Women's 2022 ocean research and winter snorkel expedition to Norway's Arctic fjords, which she will be documenting with images and sharing with the world through multimedia storytelling.