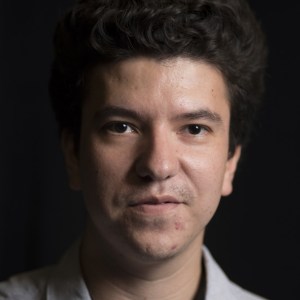 I was born and raised in Los Angeles. I grew up with a lot of diversity around me and always thought about having more it in the public eye. I'm Cuban/Native American and have a learning disability. In part of my learning disability, I grew up love asking questions about the world around me, which helped me become a journalist.
I'm currently a Podcast/Digital Reporter at The Daily Journal, a publication that covers law in California. I produce podcasts, do web production, design artwork for articles and handle some of the social media.
I was also a web producer at Time and a producing intern at MSNBC. I also have freelanced or interned at The Real Deal, Sacramento Bee, DNAinfo, The Haitian Times and Untapped Cities.
I have a BA in Media Studies from Azusa Pacific University. I also have my MA in Journalism from CUNY Graduate School of Journalism. I covered business, politics, social issues among other things. I hope to use my skills to have a better understanding how public policy effects minorities and people with disabilities. I enjoy working with data, audio, video, graphic design and photography.