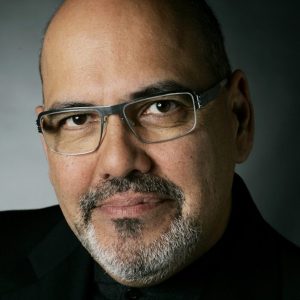 Mark Hinojosa is currently an Associate Professional Practice Professor at the Missouri School of Journalism. He specializes in teaching multimedia storytelling through audio, still photography and video.
Prior to this, he was the Director of Interactive Media for The Detroit News where he led efforts to enhance the digital delivery of news and information. He presided over the integration of the print and web news teams, as well as developing the news operation's social media strategy.
Previously, he was the Associate Managing Editor for Multimedia for the Chicago Tribune. While there, Hinojosa filled the newly created position of A.M.E. for Electronic News, now Multimedia. In that role, Hinojosa worked as a liaison between print, broadcast and the Internet, facilitating the development of stories across these different media. Additionally, he developed innovative and cost-effective tools for audience engagement, as well as newsroom training programs in video and audio reporting.
A Los Angeles native, Hinojosa has lived in Chicago, IL, Kansas City, MO, and in three of the five boroughs of New York City. He holds a bachelor's degree in Mass Communication from Pepperdine University in Malibu, CA. Hinojosa has served on the boards of the National Association of Hispanic Journalists, the Online News Association and Street Level Youth Media, an organization committed to teaching media awareness to urban youth.