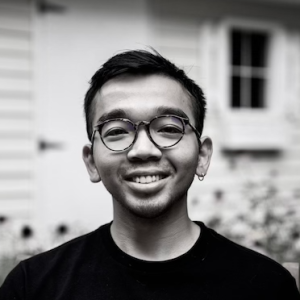 Long Nguyen is currently working on his master's degree in journalism at Georgetown University in Washington, D.C.
He began his career at a Vietnamese news outlet, where he was a part of a team that focused on politics and international relations.
In the last three years, he worked as a feature writer at VnExpress, Vietnam's most popular news outlet, where he spent time reporting on domestic issues such as immigration, pollution, gender inequality, worker exodus amid the COVID-19 pandemic, and others.
He is curious by nature and always wants to ask questions, which led him to his journalism career. He loves talking with people from various backgrounds and learning about underrepresented communities and social inequalities in today's interconnected and fast-changing world.
When he is not working or studying, he enjoys reading, running in the city, and playing with his dog. He also enjoys baking and is a big fan of boba.