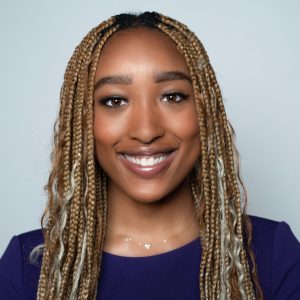 Kyla Hubbard is a third-year graduating broadcast journalism scholar from Chicago. She started her career in writing by pursuing traditional print journalism then expanding to content creation and collaboration with different entities.
As the Editor In Chief of The Famuan, Kyla is refining her editorial skills and mastering leadership while managing a team of her peers. She was recently awarded the inaugural Diversity In Media Scholarship from The Chronicle of Higher Education demonstrating her commitment to forging her own path within the media industry.
Kyla is on a journey to become a successful media professional.