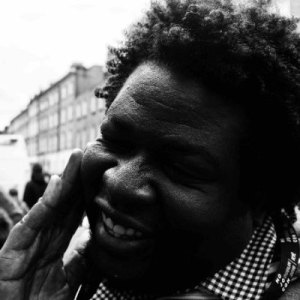 Keron founded Tech4agri, a blog with nearly 3,000 followers that provides information about technologies and innovation in agriculture, such as research, agribusiness, entrepreneurship and science. Future plans are to expand it into a webseries using mobile and drone journalism contributed by young people involved and interested in agriculture.
"We are agriyouth, and in order to contribute to the food system of the future, we need developmental support for today," Keron said. Of the Tech4agri webseries, he said, "It is intended to solidify agriculture-related fields as viable career options for young professionals and other agriyouth. Due to its nature as a web/ mobile based information service, its reach and impact will be felt beyond Trinidad and Tobago out toward the region and the wider world."
Tech4agri has received numerous awards, including Best Institutional Blog – Caribbean Region in the Technical Center for Agricultural and Rural Cooperation Youth in Agriculture Blog Competition in May 2012, Best New Media in The Inter-American Institute for Cooperation on Agriculture & the Caribbean Agricultural Research and Development Institute Excellence in Agricultural Journalism in Trinidad and Tobago.
Said the MJ Bear Fellowship Selection Committee: "Keron uses the word agriyouth to describe young people who are supporting the world on global scale. His idea is to combine technology and information to help the agriculture and food system. Communication will be an important tool to reach and transform agribusiness in the Caribbean region. It is fantastic that the MJ Bear Fellowship can be a way to leverage this amazing social work."
Said Keron's recommender, Ken Lohento, CTA program coordinator: "Mr. Bascombe likes the challenge to bring the latest news to clients, as an agricultural blogger and freelance writer, with a social entrepreneurial spirit. He has proven himself in using social media to effectively spread strategic and technological agricultural information. He has led many initiatives to innovatively pass on news and generate responses of interest."
Keron is a graduate of the University of the West Indies, where he received a Bachelor of Science degree in Agribusiness with minors in Communication and Extension and Entrepreneurship.
Following graduation, he worked as an administrative assistant at the Caribbean Telecommunications Union, a tutor/assistant at the Department of Agricultural Economics and Extension agency and communications intern at the Global Donor Platform for Rural Development. He also has contributed to a number of conferences and publications hosted by the Technical Centre for Agricultural and Rural Cooperation (CTA)