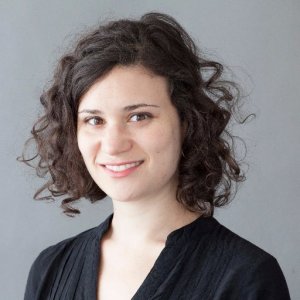 Ariana led and managed audience engagement for the WNYC "Note to Self" podcast's "Bored and Brilliant," an interactive multi-week project with approximately 20,000 participants. Each day for week, participants received a challenge from the podcast to help them monitor and discover how much they used their smartphones and how the usage impacted their lives. She is now working to turn this project into a model for other public issues, such as education and technology.
"I believe we can build a model for including audiences in big, important, understudied issues of our time, while improving lives in the process," she said. " 'Bored and Brilliant' was designed to help people rethink the way they use technology.
"I believe engagement is key to powerful community journalism — but only when you really want to use what your audience has to say. I was a teacher before I was a journalist, and my goal is to make 'digital journalism' accessible to people on both sides — listener and content creator."
The MJ Bear Fellowship Selection Committee said, "Her project was incredibly creative and unique. The sheer amount of data gathered, and Ariana's interest and pursuit in applying this model to other topics and beats really impressed us. Kudos to the 'Bored and Brilliant' team, and particularly to Ariana for managing the user engagement and exploring where this concept can go."
Said Ariana's recommender, Alex Goldmark, then senior producer at WNYC (and now supervising producer at NPR's Planet Money): "From the day she arrived with a stack of urgent projects awaiting her, she has been educating the rest of the team on the smartest approaches to digital journalism and audience engagement. She is always up on the latest best practices and experiments at other news outlets. But what stands out to me is that her own ideas for tactics and strategy aren't regurgitations of conference decks or media consultant tips lists. She approaches her job with deep, thoughtful, theoretical consideration."
Previously, Ariana was a Fulbright Fellow and teaching assistant at Minsk State Linguistics University, Minsk, Belarus. She also worked as an intern and production assistant for St. Louis Public Radio, the National Public Radio affiliate in St. Louis, a books and arts intern at The New Republic in Washington D.C., a news writer for Bustle.com in Brooklyn, NY, a bureau assistant and digital production assistant for Marketplace (American Public Media) in Los Angeles before joining WNYC in New York.
Ariana is a summa cum laude graduate of Washington University in St. Louis, Missouri where she received her Bachelor of Arts degree in English and Women, Gender and Sexuality Studies. While a student, she conducted independent research on generational attitudes toward fashion blogs at the School for International Training in Prague, Czech Republic.