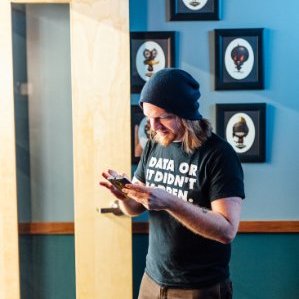 As an AP-Google Scholar:
School: University of California, Berkeley
Year in School: 1st year graduate student
Age: 29
John graduated from Humboldt State University with a degree in Journalism. While there, his leadership as Editor-in-Chief helped earn its college publication — The Lumberjack — a California College Media Association award for Best Back-to-School issue and third place in General Excellence in 2007.
After he was laid off from his first newspaper job as the former Eureka Reporter closed its doors, John jumped into the freelance foray, producing work for publications that include the East Bay Express, The Bay Citizen, Patch.com, and Berkeleyside. While living in Humboldt County, Calif, he started a political news blog called "The Reporta," covering the 2010 elections there, focusing especially on campaign finance.
If John was to describe himself in six words, it would be these: Data nerd, political junkie, newsgame dreamer. In his brief time at U.C. Berkeley, he has experimented with different media for telling stories, including a newsgame about the San Francisco mayoral race and an infographic series explaining the crowd control policies that govern how the Oakland Police Department should interact with demonstrators.
John has also reported extensively on the Occupy movement in the Bay Area, building a following on Twitter based on his coverage. He's been tear gassed several times while reporting on confrontations, and was detained by Oakland Police while covering a contentious march on Jan. 28.
The proposal
"The most effective way to truly understand anything is to experience it. With the tools and computing power available today, there is no reason why people are not experiencing news, rather than just reading, listening, or watching news. It's a nascent field, but I'm fascinated with newsgames, and I see their potential to reshape how we understand the world around us. I've covered three elections and, in my experience, I think it's difficult for people to truly understand our political system that relies so heavily on money for candidates to be elected, and how campaign finance affects decision-making. I'm proposing the "Candidate," a well-researched simulation where the player is a congressional candidate. Using real-world examples on the campaign trail, real data about campaign finance and voting records, and real criticisms of the current electoral system, players will gain a rich understanding of how money influences elections, and how the electoral system works."
---