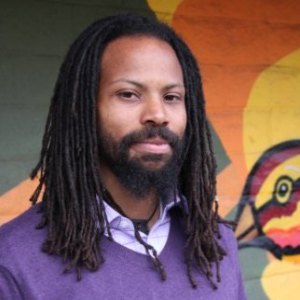 As an AP-Google Scholar:
School: University of California, Berkeley
Year in school: Junior
Age: 30
Rasheed (Reginald) is a Bay Area-based multimedia journalist. He produces the Internet radio show The Black Hour and is a contributing editor for OaklandLocal.com. He is also a photojournalist for UC Berkeley's Onyx Express Magazine and a blogger for Al-Bayan Magazine. His last journalism project was The Peralta Report, in which he also extensively covered the 2010 Peralta Colleges Trustees Election.
He got his start in journalism by founding the College of Alameda Black Student Union's publication, "Harambee." The newsletter, started in 2004, ultimately became the student publication distributed to over 50 community colleges throughout California. Harambee News ceased publication in 2009 after five years of distribution.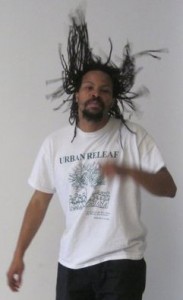 Reginald trained in journalism at Laney College in Oakland, Calif. After working as a staff writer, he became Editor-in-Chief of the Laney Tower in 2007 and the publication was awarded General Excellence from the Journalism Association for Community Colleges (JACC). He also received awards for writing, photography, graphic design and newspaper layout. He received his Associates Degree in journalism in 2010.
Reginald's photography and writings have been published on Alameda Patch, Alameda Sun, Berkeley Daily Planet, Indybay, New American Media, OutdoorAfro.com, New American Media, Oakland Post, San Francisco Bay View Newspaper and The Final Call.
Reginald is currently studying in Tanzania at the University of Dar es Salaam. He contributes to Reach the World, a program that connects travelers to fourth-grade classes in the United States through blogging, photography and videos.
The proposal
"The fall of 2011 was a juicy semester for news at UC Berkeley: proposed fee increases of up to 81 percent, a controversial "racist bake sale," and the Occupy Cal movement. Campus media covered each of these incidents, and two even got national print and TV press coverage. Yet, most African American students didn't learn about these events from the TV, print or news websites. Not just because they were on the ground, but because they feel the media coverage is neither fair, culturally relevant nor serving their needs. This past fall, I conducted a survey on Media Consumption of Black students at UC Berkeley. Less than a quarter of Black students read the campus newspaper, and nearly 80 percent had never visited the paper's website. Thus, with my classmates, I will launch a mobile-friendly, hyper-local style website, Onyx Express Digital, for the black community at UC Berkeley. The website will include UC Berkeley news, feature stories about current students, faculty and staff, alumni and other issues that affect students of color disproportionately, such as student loans and health issues."
---