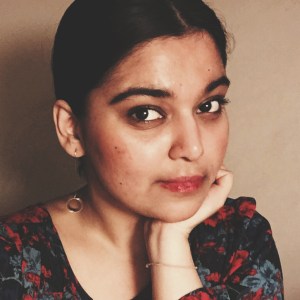 Iva is a digital journalist whose primary obsession is observing and parsing the different ways in which audiences consume information on the Internet — and developing new ways of delivering it to them.
In 2014, she graduated with a Master's degree from Columbia Journalism School, where he launched The 545, a website that used data journalism, visuals and interactive coding to report on the Indian general elections (the largest in the world). Sleekly designed, and with an interface especially meant for the mobile consumer, The 545 was the first such instance in Indian media to leverage the national obsession with local politics and convert it into discrete information, which found its own niche and a highly loyal audience of readers.
Since then, Iva has gone on to produce live events for The Economist; worked as the Social Media Editor at Newsweek , where she used every available tool in my arsenal to build up the magazine's digital and social presence after it relaunched in print. She began working at The New Yorker in Ma, where, in addition to running the day-to-day operations of all their social channels, she also helped launch an Instagram account for its cartoons and two business and politics email newsletters.