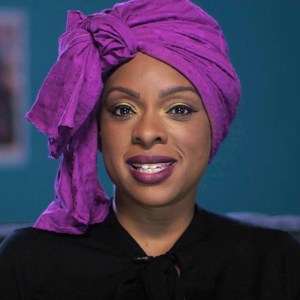 This is a candidate for the 2023-24 ONA Board of Directors election
Imaeyen Ibanga is a presenter, documentarian, and senior producer with AJ,+, the digital video arm of Al Jazeera. In October 2021 she debuted her new series "ZIP Codes with Imaeyen," a show about how where we live instructs how we live. Since then she's debuted stories on some of the most marginalized communities like Asian adoptees in transracial families, trans parents, incarcerated women, and people without housing.
Before "ZIP Codes," managed a team producing contextualized domestic and international long-form news videos for YouTube. And, prior to AJ+, Imaeyen produced text stories, social media, and breaking news video stories during her tenures at NBC News, CNN, and ABC News.
Imaeyen Ibanga was made for the internet, which means she's team kitty cats, comment sections, and memes are her love language.
Imaeyen's vision for the future of digital journalism
The journalism industry has deep issues. It needs to accept the challenges facing it which include: combatting misinformation and disinformation; the lack of industry retention of people from historically exploited communities; and an evaluation of how it intersects and connects with the tech industry.
The question of reimagining journalism is a difficult one because it's often proven its absolute reluctance to change. We can see that in the composition in news stories and products, newsroom leadership, and personnel. Agreeing the industry should always adapt is something I'd like to see it embrace whether that's more people of color and women in organizations or more people from non-middle class and above backgrounds.
The industry should function as one in facing shared struggles and goals instead of disparate limbs on the same body. Right now it's too siloed.