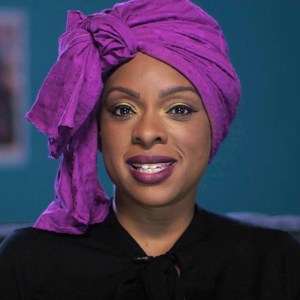 Imaeyen Ibanga is a senior producer and presenter with AJ+. She manages a team that produces long-form videos focused on contextualizing domestic and international news.
Prior to AJ+, Imaeyen produced text stories, social media, and breaking news video stories during her tenures at NBC News, CNN, ABC News, and HLN. While at HLN she created the site's digital video strategy and relaunched its YouTube channel.
Imaeyen is an OG member of ONA's Women's Leadership Accelerator. She has a particular interest in helping to increase the number of women and people of color within the industry ranks – from the entry level to the executive offices in news organizations.
She is also the owner of the world's best pet, an adorable curious kitty cat named Lady Snuggles, and Imaeyen believes any story can be a good story if told in an engaging way.
---
As a candidate for the 2019-20 Board of Directors election, Imaeyen submitted the following information. Learn more about the election process.
ONA Involvement
My first interaction with ONA was as a part of the inaugural Women's Leadership Accelerator (2015). Since then, I've been an active ONA member and have considered myself an ambassador and evangelist for the organization.
In addition to attending the national convention since 2015, I also go to local chapter events. And I decided to run for a board seat in 2016. I promote the organization and its values in other journalism groups, like NABJ, and also within my professional network.
I also do a lot of speaking about journalism, digital video, and inclusivity in the industry.
Vision for ONA
It's absolutely not hyperbole to say that getting involved with ONA was life-changing for me. It brought out the boss in me by helping ignite my career, giving me an invaluable, trusted network and the platform to highlight issues like the lack of inclusivity within our stories and newsrooms.
Here's the thing. I don't want this amazing experience to only be my own. This is why I first ran for the board in 2016. At that time, my primary goal was to help ONA increase its inclusivity. And if you're looking for a measure of our success, check out the demographics of the membership and the board today versus only three years ago.
Still, we know there's more work to be done, and I want to be a part of it, which is why I'm seeking a second term. In addition to continuing to grow inclusivity within our organization, I'm particularly interested in reaching young journalists because they often lack support and don't always think of digital as a career option. I want to make sure their voices resonate in our conversations about our industry.
I also want to focus on finding ways to connect more experienced journalists with continuing education, opportunity, and career growth, because whether you're mid- or late-career, your thoughts matter, too.
I want to be a person you see on the board and know I understand your plight. I've spent most of my career at legacy organizations, and I'm currently managing a video team at a digital native. I'm working every day in a medium the industry has become obsessed with mastering: digital video. I also have worked as a print journalist and been the student trying to break into this vast digital space. This is why I understand the importance of representation and connectivity.
I want to accomplish all of my goals while helping to make sure ONA remains accessible, active, and relevant to our members and to the industry. That means YOU.
There are a lot of specialized organizations aimed at helping journalists. I believe ONA is the one uniquely positioned to offer the most insight and impact. Together, I know we can help ONA shine brightly.