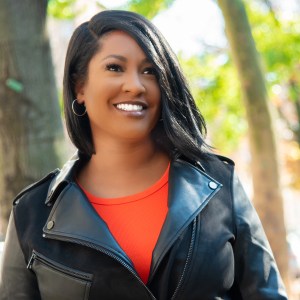 Femi is a host and managing producer of podcasts at Audacy's NYC news stations, 1010 WINS and WCBS Newsradio 880. Prior to transitioning into podcasting, Femi spent over a decade in TV News, including working as a correspondent in prominent newsrooms such as CBS Newspath and VICE News.
In her current position, Femi hosts the podcast Beyond Black History Month, while also leading a team of talented producers in various podcast projects for the news stations.
Femi is the co-chair of the National Association of Black Journalists' LGBTQ+ Task Force. In this volunteer position, she launched two new scholarships to help Black LGBTQ+ college students. She is also a board member of NLGJA: The Association of LGBTQ Journalists. As part of her role with both organizations, Femi dedicates the remainder of her free time leading panels teaching journalists how to cover marginalized communities.