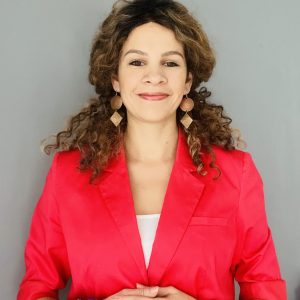 A Buenos Aires-based mediapreneur, Dariela is passionate about enabling digital and face-to-face conversations that stimulate ideas, engage communities and produce change. In 2017 she founded Arepita, a newsletter-based community that delivers curated, fact-checked information from a highly censored media landscape to Venezuelans across the globe.
She is currently developing 10min, a social-first media startup offering scalable, accessible, compelling, and evidence-based actions anyone can do to improve the world in 10 minutes or less. An accomplished TV and radio producer and host in Caracas and Washington, D.C., Dariela has consulted on impact and online engagement for organizations like Univision, NTN24, and ICFJ.
Dariela is a Venezuelan migrant living in Argentina, a mother of two, and a bolero singer. She holds a master's degree in public administration with a focus on technology, media and communications from Columbia University in New York and a degree in journalism from UCAB in Caracas.