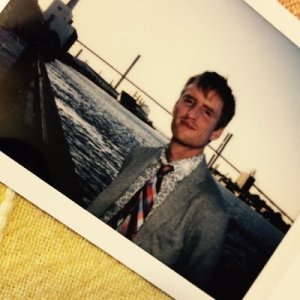 Casey Frechette is a visiting assistant professor in the journalism and media studies department at the University of South Florida St. Petersburg, a Web strategist and consultant with USFSP's Nelson Poynter Memorial Library, and an adjunct with The Poynter Institute.
Casey teaches and writes about digital media and researches the role of technology in learning.
Before joining the USF St. Petersburg, Casey was an interactive learning producer with Poynter's News University, a leading online journalism and media training program. At Poynter, Casey worked with faculty and industry leaders to design and build custom training experiences for a community of 200,000 (and growing) online learners.
Casey has over a decade of Web development and e-learning experience, specializing in PHP, MySQL and jQuery. He produced multimedia lessons for Navajo students at the University of New Mexico's Technology and Education Center and DJed at KSEL in Portales, New Mexico.
Casey has a master's in media arts and computer science and a doctorate in organizational learning and instructional technology. His dissertation looks at the effects of animated characters in Web-based learning environments, and his research has appeared in peer-reviewed publications.
His current research projects involve investigations into how online wisdom communities form and develop.