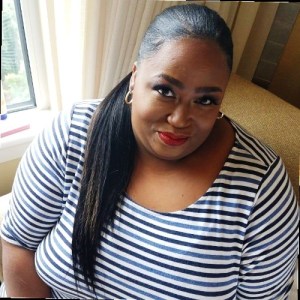 Carol Gantt has been in the broadcast media industry for nearly 25 years. Currently, she serves as the Manager of Programming & Production for the AIB Network. She spent 14 years at Turner Broadcasting in various positions including Lives/Associate Producer with CNNI, a media coordinator and a trial researcher with In Session. As a trial researcher, she was responsible for bringing high-profile cases to life on the big screen across the country, including Conrad Murray and Jodi Arias. Carol began her television career in Lafayette, Louisiana, where she worked at both the ABC affiliate, KATC, and the CBS affiliate, KLFY, TV stations. While at KLFY, she was on the front lines coordinating national interviews during the 1999 Cuban detainee hostage crisis at the St. Martinville Parish jail. In 2000, she left Louisiana and began her producing career at WRBL in Columbus, Georgia where she spent years honing her producing skills before landing a job in Augusta, Georgia at WAGT. Her dreams of working at CNN came to fruition in 2004.
In her free time, Carol enjoys reading, writing, watching sports and "people watching." She is the former president of Atlanta Association of Black Journalists and former vice president of the Society of Professional Journalists Georgia chapter. She's an active member of the National Association of Black Journalists where she holds the position as the current SEED (Student Education Enrichment and Development) Chair. She's also a member of the Atlanta Press Club, NATAS Southeast, and Women in Film & Television Atlanta. In 2016, she officially became an entrepreneur by launching DGG Media, an all-inclusive media company that handles everything from public relations to production projects.
Carol grew up in various parts of Alabama, Texas, and Louisiana. She graduated from the University of Louisiana at Lafayette with a degree in Mass Communications. Carol also has a paralegal degree from Brown Mackie College.