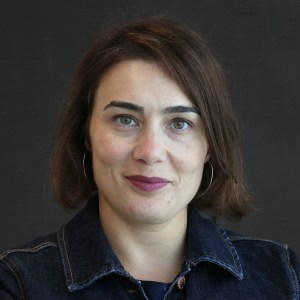 As Head of Experience at The Globe and Mail, Angela drives culture change and fortifies a diverse and nimble newsroom. Her role is pivotal to addressing the needs of the shifting landscapes of the industry and is founded in audience-first thinking.
Her origins as GA reporter for The Canadian Press in 2000 gave her the experience of beat reporting (music and technology) and showcased early experimentation with CP's live blog. In 2006, she was promoted to Director of Online News, where she launched Canada's first web video service and grew a department that created content for nearly every media outlet in Canada.
In 2009, Angela joined the ONA's Toronto chapter, of which she's currently co-chair. Angela is rooted in mentoring up-and-coming journalists with a focus on building stronger women for leadership roles in journalism. She speaks publicly as an authority on gender equity, journalism trends and newsroom culture change.