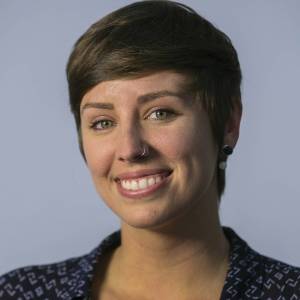 Alex Harris writes about climate change for the Miami Herald, the latest of several hats she's worn since joining the paper in 2015. She chronicles the community's adaptation efforts (or lack thereof) to the warming world, with a special focus on how the changes impact the average person.
She's one of the organizers for ONA South Florida, which has members from three counties that brave infamous amounts of traffic to meet and learn about some of the coolest trends in journalism.
Alex graduated from the University of Florida with degrees in journalism and sustainability studies. Outside of reporting, Alex can be found tending to her balcony garden or cooking something delicious.