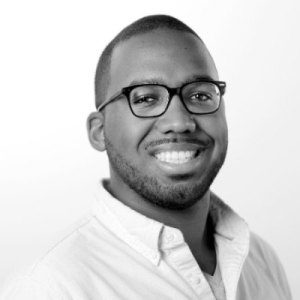 When Aaron was selected as an MJ Bear fellow, he was a news applications developer at Center for Investigative Reporting (CIR).
Aaron received a Bachelor of Arts in Journalism and Philosophy from San Francisco State University and also studied computer programming at City College of San Francisco. While a student, he worked as a reporter for Newswire21, attended The New York Times Student Journalism Institute, interned at Dwell Magazine, worked as Multimedia Editor/Technology Advisor for The Golden Gate Xpress and served as a marketing intern for Tagged.
Prior to joining CIR, Aaron worked as a web producer at the Los Angeles Times. He also has provided training at Investigative Reporters and Editors conferences and at Bay Area universities.
Aaron's first project for CIR was an interactive map showing the rise of highly addictive painkiller prescriptions to veterans since 9/11. The project utilized several different tools and techniques, including a live API, which allow researchers and reporters to localize the CIR data for their communities. He is currently working on a project to build tools for easily processing California's complex campaign finance, spending and lobbying data.
"I spent several years working just on the 'developer' side of my role before realizing that I didn't just want to be a programmer," Aaron said. "I wanted to be a journalist, too, and truly effect change in communities. The Internet, being the great equalizer it is, allows me to do so. I plan to work hard on building great tools to further journalism and encourage citizens to know more about the world around them."
Jennifer LaFleur, CIR's Senior Editor, Data Journalism, said, "Although Aaron has been at CIR for only a short time, he already has helped develop a style guide for our web applications and has built tools to enable everyone on our team to do projects better and faster."
The MJ Bear Fellowship Selection Committee said of Aaron's work, "Computer-assisted reporting is a lost art, and knowing how to present data is complicated and oftentimes forgotten. Aaron's application of different tools resulted in a sophisticated presentation of an important issue. It's encouraging to see someone this young who is enthusiastic about this realm of journalism."