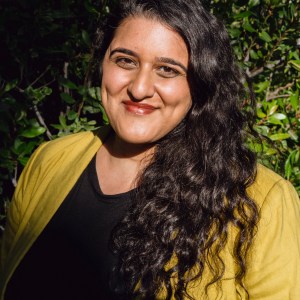 Sonali is a journalist, author, recruiter and speaker. She's a Senior Recruiter at URL Media, where she works with newsrooms and media-adjacent organizations who want to find fantastic candidates and treat them well. She's also currently writing a young adult nonfiction book that will be published by Beacon Press in 2024.
A product of Southern California, Sonali grew up in Diamond Bar and graduated from UCLA. She worked as a metro reporter for the Orange County Register and as a reporter covering education and diversity for Quartz before joining The Los Angeles Times in 2015. Sonali worked for the L.A. Times for six years covering education and breaking news. She was part of the Times staff that won a Pulitzer Prize for coverage of the 2015 San Bernardino mass shooting, and in 2020 was named the best education journalist in the U.S. by the Education Writers Association.
Sonali was a Spencer Fellow in Education Reporting at Columbia University in 2020-21, working on her book. During the 2021-22 academic year Sonali was an assistant editor at the CalMatters College Journalism Network, editing and mentoring Cal State University student journalists.
When she isn't connecting people to jobs or interviewing youths you'll find her baking or in a pottery studio.