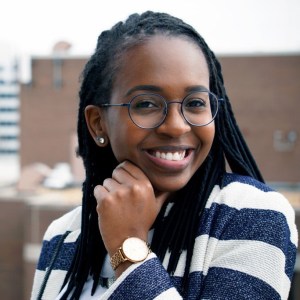 Maya King is a senior in the Cathy Hughes School of Communications at Howard University with a major in Media, Journalism and Film Communications and a concentration in print journalism.
Since entering Howard in the Fall of 2015, she has served as Campus editor of Howard's student-run newspaper, "The Hilltop", News reporter for Howard's student-run radio station, WHBC and wrote and co-hosted her own podcast through Howard's independent radio station, Glasshouse Network. Off campus, Maya has held positions at National Public Radio, USA Today and currently works as a stage manager on the new online news program 'Roland Martin Unfiltered', where she helps direct the show and manage its crew. Last summer, Maya was a fellow with POLITICO's student journalism program, where she published a story about conservatives' changing views of paid family medical leave.
In 2016, Maya received the National Association of Black Journalists' Salute to Excellence award for Collegiate Feature Reporting for her coverage of the Justice for Jason movement that began after a young man was brutalized by police in the District of Columbia. She has also received awards and recognition from the White House Correspondents' Association, Howard University Annenberg Honors Program and the Howard University School of Communications.