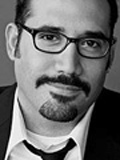 Assistant Professor of Professional Practice
University of Southern California Annenberg School for Communication and Journalism
Robert worked for The Seattle Times from 2002 until 2009, where he was promoted from news producer to senior news producer to director of development. He helped shape and execute the vision and strategy for the Web site and company, leading a team of engineers and designers in research and development focusing on creating innovative tools and applications for both staff and readers.
His previous experience includes Web designer and consultant for El Salvador's largest daily newspaper site, La Prensa Gráfica; Web producer for The San Francisco Chronicle and online editor of The San Francisco Examiner. He is the co-creator of #wjchat, a weekly Web journalism chat held through Twitter. He has served on the board of Blue Earth Alliance, a non-profit focused on photo documentary, and was the Online At-Large Officer on the Board of Directors for the National Association of Hispanic Journalists.