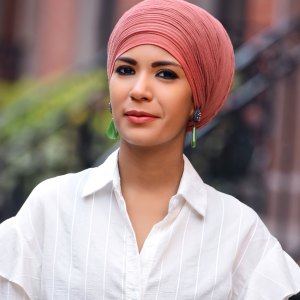 Zahra Rasool is an Emmy-nominated producer and media entrepreneur who leads the storytelling and innovation studio, AJ Contrast, part of the Al Jazeera Network. Working at the forefront of new technologies and recognized as a force in the art of immersive journalism, Rasool is pioneering collaborative ways of telling urgent stories about underrepresented communities and related conflict in a way that empowers diverse voices. Still Here, her most recent work about incarceration and gentrification premiered at the 2020 Sundance Film Festival.
Rasool started her career as an investigative journalist and Associate Producer for Fault Lines on Al Jazeera English. While studying for her Master's in Documentary Filmmaking at the Missouri School of Journalism, she founded "Gistory", which uses an interactive map and social platforms to deliver new summaries to millennials globally. In 2016, she joined RYOT as Managing Editor to help build one of the first companies to use immersive technology for editorial storytelling. The company was acquired by the Huffington Post where she continued to create stories using VR and AR.
She lives and works in New York City and travels frequently to the Al Jazeera offices in D.C. and Doha, Qatar.