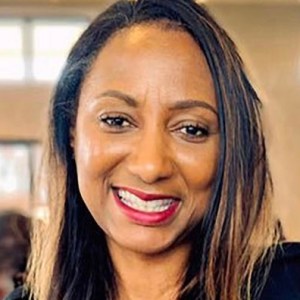 Susan Leath is the President and Founder of Leath Consultant Group, LLC, a management
consulting firm specializing in helping organizations operate more effectively, develop new
revenue streams, establish robust communication strategies, and foster strong relationships
with internal and external stakeholders.
With over 30 years of experience in media leadership and organizational innovation for both
for-profit and nonprofit enterprises, Susan is a seasoned executive with a proven track record
of driving success. She has held various influential roles that have shaped her expertise and
leadership skills.
Susan served as the Chief Operating Officer for The GroundTruth Project, where she brought
her wealth of experience to drive strategic, financial, and operational success. She leveraged
her extensive industry knowledge to propel the organization forward.
Susan's career highlights include leading the Center for Innovation and Sustainability in Local
Media at the University of North Carolina's Hussman School of Journalism. In this role, she was
responsible for overseeing the strategic, financial, and operational success of the Center, which
supported existing and start-up news organizations through applied research and the
development of digital tools and solutions. Her portfolio included critical initiatives aimed at
building a sustainable future for local news, such as the groundbreaking US News Desert
research, UNC Knight Foundation's Newsroom Table Stakes Program, Google News Initiative's
(GNI) Project Oasis, the Reese Innovation Lab, and the Ida B. Wells Society for Investigative
Reporting.
Susan is also a former regional President of the USA Today Networks media groups in Delaware
and Maryland. In this capacity, she directed the strategic, financial, and operational success of
the Network and its associated products, repositioning the brand as a multi-media platform in
the minds of consumers and business leaders. Susan led the Delaware and Maryland teams to
improve marketplace positioning and established sustainable value propositions by managing
and optimizing core and new growth revenue streams.
Furthermore, Susan is actively involved in promoting diversity and inclusion in the media
industry. She serves on the board of directors of the Maynard Institute for Journalism
Education, an organization that has been at the forefront of combating the systemic lack of
diversity in media for over 40 years. Additionally, she holds the position of Chair on the board
of advisors for the Ida B. Wells Society, a news trade organization dedicated to increasing and
retaining reporters and editors of color in the field of investigative reporting.
Susan is a proud member of Alpha Kappa Alpha Sorority, Inc., a renowned sisterhood
committed to service and sisterhood. She is also a valued member of Chief, the only
organization specifically designed for the most powerful women executives to strengthen their
leadership, magnify their influence, and pave the way to bring others with them.
Susan earned her Bachelor's degree in Advertising with a concentration in marketing from the
University of Alabama. Her exceptional skills, vast experience, and dedication to advancing the
media industry make her an influential and respected figure in her field.