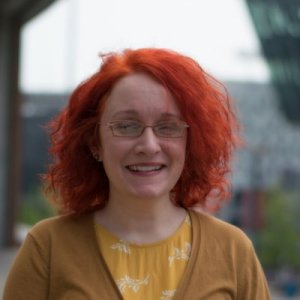 Stephanie Smith is a senior at the University of Cincinnati, majoring in journalism with minors in electronic media and English. She has been the digital editor at The News Record, UC's student-run news organization, since 2016. During her time there, she has focused mostly on increasing the quality of The News Record's tweets and Facebook posts, and is now moving on to maintaining The News Record's LinkedIn page, Instagram and Snapchat accounts. In 2017, Stephanie managed a complete redesign of The News Record's website, learning more than she ever imagined about the Blox content management system.
Stephanie is president of UC's student Online News Association group; an editorial resident at Women of Cincy; and a former Scripps Howard Communications Intern at Cincinnati Youth Collaborative.
In her free time, she tries to improve her love/hate relationship with her Nikon D3300 and binges on Hallmark Channel movies.