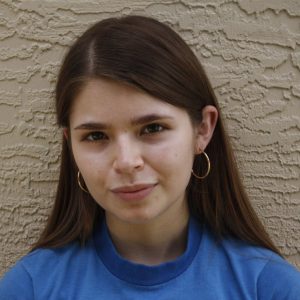 Savannah Sicurella is a junior journalism and French major from Atlanta. She currently serves as the culture editor for The Red & Black, where she previously worked as the campus news editor and a staff writer.
Outside of her editorial role, Sicurella pitches freelance culture content to Adolescent Content and previously served as an editorial intern for Paste Magazine in the summer of 2019. Sicurella served on the Peabody Student Honor Board during its final year of operation and helped to select recipients of the Peabody Futures of Media award. Additionally, Sicurella was recently named a 2020 Levin Leader by the James M. Cox Jr. Institute for Journalism Innovation, Management and Leadership.
She runs a blog about peanut butter, reads a lot of Eve Babitz and is a walking repository of early 2000s pop culture.