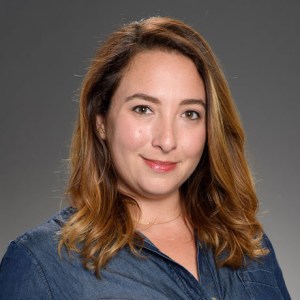 Rachel Schwartz has built her career focusing on the importance of serving local audiences. As Director of Content Operations for the ABC Owned Television Stations, Rachel lives at the intersections of strategy, content and innovation, working directly with editorial teams and content creators on local news and next-gen premium content. She helped build the foundation of OTV's first centralized digital content team, its first branded content studio and later helped establish Localish, their national brand focused on uplifting storytelling. Rachel also works closely with OTV's Race & Culture Team, focusing on content that gives voice to underserved communities.
Rachel grew up in the San Francisco Bay Area and began her career on the assignment desk at KGO-TV before transitioning to roles focused on digital platforms and later operations across the ABC station group. Her favorite reporting memory is covering the 2013 story of Miles Scott aka "Batkid," when the entire city of San Francisco into Gotham for a day for a Make-A-Wish event.
She currently lives in Charleston, South Carolina where she is an unapologetic "dog mom" to her Australian shepherd, Pickles.