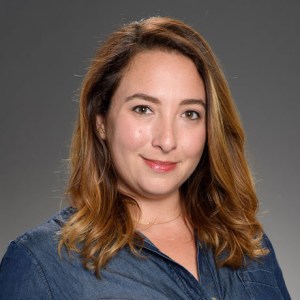 Rachel Schwartz has built her career focusing on the importance of serving local audiences. As Director of Content Operations for the ABC Owned Television Stations, Rachel lives at the intersections of strategy, content and innovation, working directly with editorial teams and content creators on local news and next-gen premium content. She helped build the foundation of OTV's first centralized digital content team, its first branded content studio and later helped establish Localish, their
national brand focused on uplifting storytelling. Rachel also works closely with OTV's Race & Culture Team, focusing on content that gives voice to underserved communities.
Rachel grew up in the San Francisco Bay Area and began her career on the assignment desk at KGO-TV before transitioning to roles focused on digital platforms and later operations across the ABC station group. Her favorite reporting memory is covering the 2013 story of Miles Scott aka "Batkid," when the entire city of San Francisco into Gotham for a day for a Make-A-Wish event.
She currently lives in Charleston, South Carolina where she is an unapologetic "dog mom" to her Australian shepherd, Pickles.
Describe your vision for the future of digital journalism. How would you reimagine the journalism industry?
We as journalists have been working so hard the past year, going on two. We've been forced to become experts on public heath and infection disease, on trauma and systemic racism and disinformation and conducting remote interviews over Zoom. And we're supposed to know how to present it to a TikTok audience too. It can feel thankless, right? It's OK. Slow down, even stop for a moment. Take a breath. Because this is the future of journalism. And the only way we make it through is together.
Journalists are nothing if not competitive. We're trained to be right, but better if we can be right and be first. We have to get the best story, the best quote, the best shot. But journalism is not a zero-sum game. We can all win here. Now is the opportunity for us to collaborate. We don't have to share scoops, but we should be sharing techniques, technology and best practices. Because we're no longer just competing with with the shop across the street; we're up against Netflix and Ted Lasso. (And who wants to go against that guy?) We're supposed to meet the audience where they are, but in a world of limitless content, we have to help lift each other up so we all have the chance to be heard. Don't worry, the best stories will be seen. And when they do, celebrate them. How often do we ask each other what shows we're watching? If you see a great piece of journalism, call it out, even if it's from a competitor. Maybe they'll return the compliment one day and maybe someone not in journalism will see it too.
On that note, if your voice is being heard, use it to help someone else. We are on deadline and tired and it's easy to be too busy, but those of us who have found success likely didn't get here without a mentor or two and a strong support system. This next generation of journalists are entering the market coming off virtual internships. Give them your time and attention. Maybe they'll teach you how to TikTok.
Digital Journalism Insights Forum