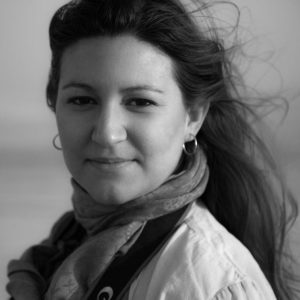 Mia Alberti is a multimedia freelance journalist covering Latin America from São Paulo. She has reported on some of the regions' most important stories from the crippling Venezuela crisis, to Brazil's controversial elections in 2018. She writes, photographs, films, and edits for multiple platforms. It has led her to develop a great sense of safety on assignment, preparation and problem-solving.
Alberti also worked as a producer for Al Jazeera's headquarters in Doha. There she worked on the development of the Emmy-nominated interactive show "NewsGrid." Previously, Alberti worked with CNN's senior correspondents Christiane Amanpour and Hala Gorani covering the 2016 U.S. elections, the Rio Olympics, and the Syrian war from CNN's London offices.
She attended City University of London and received a Masters degree in International Journalism. She also holds a minor in Multi-platform Journalism.
Mia Alberti is passionate about covering stories impacting communities across the world, giving a voice to those who need it the most. She believes journalism can create a change in the world through objective, in-depth, human-focused reporting. Mia speaks five languages and is a proud Portuguese from Lisbon.