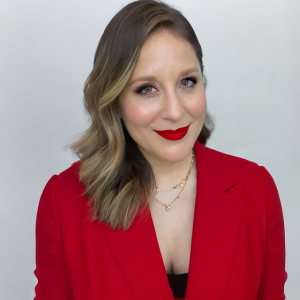 Melanie Winer is VP of Newsletter Strategy & Operations at Insider, the parent company of Business Insider, Insider Intelligence, and Morning Brew.
In her role, Melanie is responsible for creating and implementing the strategy for Insider's newsletter portfolio, within the Subscriptions organization. Day-to-day, Melanie synthesizes the various parts of the business that power Insider's newsletters – editorial, subscriptions, tech, product, and revenue. Melanie works cross-functionally to create experiences that drive readership, customer acquisition, revenue, and brand loyalty for Insider, transforming Insider's newsletter portfolio into a successful, reader-focused business.
Melanie joined Insider's Revenue organization in 2016 as Director of Media Planning & Strategy, where she built and led a global team, driving revenue through strategic pricing and operational efficiencies. Melanie helped launch new digital ad products and executed media buys on behalf of Insider's corporate marketing initiatives. In her subsequent role, as VP of Media Strategy and Client Success, Melanie was responsible for delivering a best-in-class customer experience for Insider's advertising clients at both ends of the marketing funnel, from proposal development to execution and renewals.
Prior to Insider, Melanie worked in the media organization at Bloomberg LP and on the content team at Audible Inc.
Melanie is passionate about mentorship and female empowerment and is currently serving as a mentor for a few organizations (Insider, She Runs It, Yeshiva University, The Jewish Federations of North America).
Melanie received her EMBA from Syms School of Business at Yeshiva University and her BA from Rutgers University.