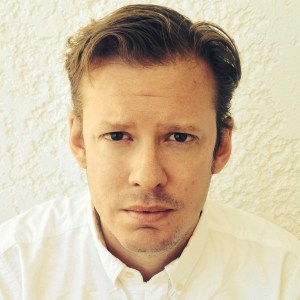 Kristian has been one of the leading figures during the successful digitization that SVT News and Sport has carried out in recent
years. During that process he focused on product strategies, goals and the new organization.
He has also been deeply involved in consulting the Ukrainian public service company in their work with digital strategies and cultural change towards digitalization.
At SVT, he is also responsible for several development projects. The latest explores new ways to present news for video on demand.
Kristian has a background as news reporter, award-winning editor and Head of news at the newspaper group Schibsted.
Describe your vision for the future of digital journalism. How would you reimagine the journalism industry?
My vison for the future is a digital journalism where we provide the users with several different perspectives. Where the digital news platforms help the user to understand other people's worldview and see their perspective – as opposed to technology that creates filter bubbles and promotes emotional, politicized journalism that confirm your views. A journalism where objectivity and independence are sacred.
Newsroom where we use technology to strengthen our journalistic idea. Where the editors are not afraid of the change that new user needs bring. I hope and trust that the trend in recent years with high-quality journalism and increased willingness to pay för content continues.
Finally my work with local news in Sweden and in Ukraine in recent years has made me realize how incredibly important local journalism is. Both in an old stable democracy like Sweden and in newer more insecure ones like Ukraine.
It is to the local media that people can turn when there is malpractice in nursing homes or corruption in the local government. This is where they turn to know why there are holes in the street or why the bus does not run. In Kiruna in the far north of Sweden as well as in a small US town in the Midwest.
Therefore, a vision, and a hope, is that local media – the real backbone of democracy – use the opportunities of technology and the new platforms to crack the code to become relevant and provide real benefit to the local audience.
Digital Journalism Insights Forum