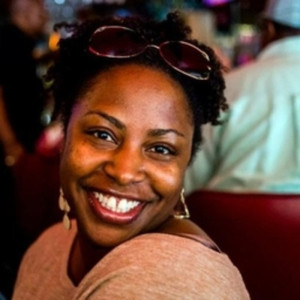 Jiquanda Johnson is the co-founder of Brown Impact Media Group, an independent publishing company, focused on developing media products in underserved and marginalized communities. The company kicked off their efforts in 2017 with FlintBeat.com a news website focused solely on Flint, Mich. where Jiquanda grew up. Flint Beat is recognized for its efforts to develop a sustainable revenue model for independent newsrooms in underserved and marginalized communities.
Jiquanda also serves as executive director of News Movement, a youth journalism program she founded in 2018 serving Flint-area children.
She has nearly 20 years of experience in journalism including working for MLive Media Group, Fox 46 in North Carolina, NBC25's affiliate station in the Flint area, The Detroit News, Pull Magazine, and Tween Girl Style Magazine. In addition, her work has appeared in Belt Magazine, National Geographic, and Spotlight on Poverty.