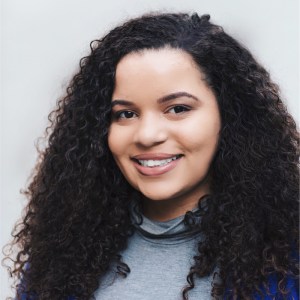 Jessica O'Donnell is an internationally adept honors student majoring in journalism with a minor in political science at Howard University in Washington D.C. In her young career, Jessica has experienced varying facets of communications. She has served as a news production intern for WHUR 96.3's "The Daily Drum" to assisting with breaking news coverage with San Francisco's KRON 4. Jessica has also consistently demonstrated her on-air skills. Starting at the age of 15 for her high school's newscast, Jessica is comfortable and confident while anchoring. In college, Jessica recorded voice segments for WHUR 96.3 and even hosted two podcasts.
While at Howard University, Jessica has been a member of the School of Communications' Annenberg Honor Society. Jessica is the vice president of Howard's National Press Photographers Association and co-president of the Online News Association club for the 2018-2019 academic year. Throughout her collegiate career, Jessica has remained on the Dean's List every semester for her GPA. Additionally, Jessica dabbles in the art of visual communications. A portrait series she photographed in 2018 earned her the title of "Portrait Photographer of the Year" for Howard University's chapter of the National Press Photographers Association.
Jessica is an advocate for volunteer work. In her college town of Washington D.C., Jessica works with the Capital Area Food Bank and Friends of the National Zoo. While visiting home in Sacramento, California Jessica works with the Homeless Assitance Resource Team (HART). In these projects, Jessica hopes to create a better life for all.
Jessica's interests now lie in the realm of technology. In 2018, Jessica was named an Apple HBCU Scholar in a combined effort with the Thurgood Marshall College Fund. In her future career, Jessica hopes to combine her journalistic insight and passion for new technologies to engage unique audiences.