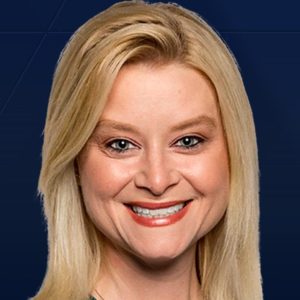 Jennifer Crockett worked her way up in news, starting out as the classifieds manager of Tiger Weekly (now DIG magazine) while attending Louisiana State University.
She went on to become the editor in chief before graduating with a bachelor of arts degree in English, writing and culture in 2003.
After her son was born in 2005, Jennifer took to the pen again, freelance writing for publishers in New York. In 2008, she set her sights on broadcast media, joining the ABC affiliate in Baton Rouge, WBRZ, in news and special projects.
She made the transition to a general news reporting position at the NBC affiliate in Baton Rouge, WVLA, and went on to become the producer and anchor of the station's morning news hour, "Morning Edition."
In 2011, Jennifer chose to become a freelancer again and worked mostly on projects for the state's FastStart program, a division of Louisiana Economic Development. She also guest-hosted on WJBO radio, reported on the legislative session for Louisiana Public Broadcasting, produced private projects and filled in as anchor for WVLA's "Morning Edition." During that time, Jennifer and her husband welcomed their second child, a daughter.
Now with children ages 10 and 2, their family life is busy but fun, and always the first priority. Jennifer began discussing the move to New Orleans with WDSU management months before taking the leap, but now that she has landed in the Crescent City, she said she is blessed to be working in a city where friends are made fast and the news never stops.